Package Includes
Goodtimer tracks your child's performance by illuminating twelve glowing segments one by one, and letting your child know when they've earned enough 'Good Time' to get a token.
Each Goodtimer includes a children's book that tells its charming back story, explains how it works, and most importantly, gives the whole family the tools they need to help children succeed at making good choices. While reading the book, your family will establish your house rules, ensuring everyone is on the same page and is working together to earn 'Good Time'.
Goodtimer comes with 32 reusable tokens that must be earned with consistent behavior over time. The Goodtimer tokens can be saved and exchanged for additional incentives decided by your family. A plush storage pouch is included.
Goodtimer has a built-in, rechargeable battery that can last up to 5 days, and comes with its own UL listed AC adapter charging cable.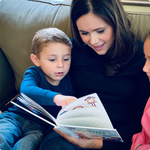 Step 01
Read the Children's Book
It's a fun read, and the whole family will understant how Goodtimer works when you're finished!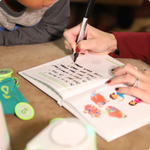 Step 02
Create Your House Rules
Create a list of house rules(the habits you want to encourage) and work with your child to choose their incentives for good behavior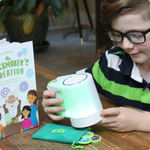 Step 03
Flip It Over and Go!
When your child is following your house rules, it's right-side up and they're earning 'Good Time'. If they misbehave, flip Goodtimer over until they make it right.
Step 04
Earn, Save & Spend Tokens
Once enough 'Good Time' is earned, kids earn tokens (2-8/day) they can save, and exchange for fun incentives.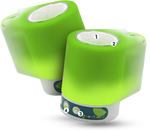 Front Side
Stereo Speaker
Touch to dim brightness
Adjust Volume
Redeem Token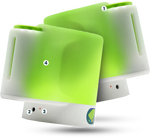 Back Side
Token Dispenser
Charging Port
Charging Indicator
Easy Grip
Verified Amazon Reviews
Jennifer

"My 7-year-old has been so much better behaved since getting her Goodtimer. This was the best money I've spent!"

Nicole

"I have Goodtimer for the girls, and I swear by it. Goodtimer is amazing and I am so happy with their progress since we began using it."

Kalley

"I love not dealing with constant battles thank you so much for making this little device"

Deborah

"I bought Goodtimer for my kids for Christmas, and it was the best gift ever. Their behavior has never been better and our relationship has never been better. I am beyond happy with this product and these results."

Chris

"I've witnessed significant improvement in my child's behavior. Kudos for a great product! I would recommend this device for anyone with a strong-willed child."