Gamify good behavior and help your kids learn to make good choices on their own
How does it work?
Easy for you. Fun for the whole family!
You'll love how easy it is to get started, and how much fun your family will have as you start to use Goodtimer. The best part is it's smart; Goodtimer keeps track of the 'Good Time' your child earns and provides constant positive reinforcement encouraging them to keep at it!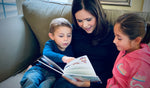 Step 1) Read the Children's Book

It's a fun read, and the whole family will understand how Goodtimer works when you're finished!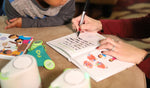 Step 2) Create Your House Rules

Create a list of house rules (the habits you want to encourage) and work with your child to choose their incentives for good behavior.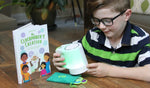 Step 3) Flip It Over and Go!

When your child is following your house rules, it's right-side up and they're earning 'Good Time'. If they misbehave, flip Goodtimer over until they make it right.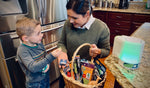 Step 4) Earn, Save & Spend Tokens

Once enough 'Good Time' is earned, kids earn tokens (2-8/day) they can save, and exchange for fun incentives.
Hear how Goodtimer is helping other families
You've probably read about positive reinforcement, but the hard part is finding a solution that works with your routine and doesn't require a lot of upkeep.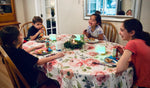 Easy for you. Fun for the whole family.

We designed Goodtimer for busy parents who want simple solutions that are easy to use. Goodtimer is easy for you to incorporate into routine and simple enough for a toddler to use.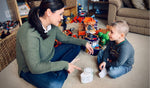 Work with your kids to form healthy habits

Goodtimer will help your family by reminding everyone to acknowledge good behavior when it occurs, while providing engaging feedback that motivates your kids to keep at it.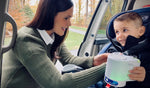 Welcome more peace into your home

Who likes yelling at their kids? We know we need to teach them to behave, but wouldn't it be great if we could do it in a way that brought the whole family closer together. Now you can!
Goodtimer is getting noticed
Use Goodtimer to address nearly any behavior your child is learning.  From struggles in the morning to bedtime battles, Goodtimer will encourage your child to make good choices all day long.  Easily adjust the difficulty setting, and Goodtimer will grow with your child as they reach new developmental milestones.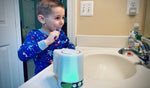 Morning Routine

Motivate your kids to get up, brush their teeth, get dressed and out the door on time.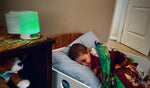 Bedtime Battles

Encourage your kids to go to sleep at bedtime and stay in bed all night.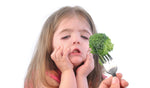 Picky Eaters

Motivate picky eaters to try new foods and support a healthy diet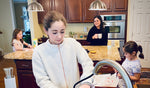 Chore Wars

Encourage your kids to pick up and pitch in with household chores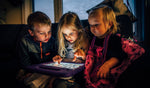 Manage Screen Time

Manage screen time and encourage your kids to choose healthy & educational activities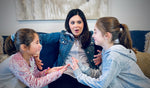 Tantrums, Sibling Rivalry & More...

Address nearly any challenging behavior and encourage healthy habits that last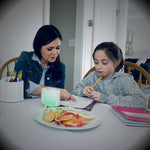 Proven to work
Backed by neuroscience and developed by parenting experts, Goodtimer helps you employ proven methods for positively influencing your child's behavior.
While every child is different, many families have reported that Goodtimer has helped with their children with ADHD and ASD / Autism.
Learn More
This unboxing video shows what's included with Goodtimer and explains how it works
What's in the box?
Is my child old enough to use Goodtimer?
Goodtimer was designed for children ages 2 to 12 years old
~
Can I use Goodtimer for more than one child?
Goodtimer is designed to work for a single child measuring their individual performance, and we're pleased to offer family discounts directly at check-out when you purchase more than one Goodtimer.
~
What's your return policy?
We're confident Goodtimer will be fun and effective for your family, but if you are not 100% satisfied within 30 days, send it back for a refund.
~
Visit the Goodtimer Help Center for more frequently asked questions.
Why did you create Goodtimer?
Goodtimer is a family-owned small business created by parents for parents to help kids learn healthy habits that last. We believe that better behavior and impactful parenting are possible without sacrificing established boundaries or a peaceful home. Visit our About Us page to learn more about our story.